Hi CAT crusher,
Today I am starting a new series: Countdown to CAT. The objective of this series is to guide you and similar MBA aspirants through what you should be focussing on in the home stretch.
CAT is on 4th December, 2016 (I call it the C-day). Less than 4 weeks left for prep. Whether you have been actively preparing for CAT, or you feel it might be too late for you this year, doesn't matter. These last days will decide whether you make it or not.
In other words, even if you are scoring 95+ percentile on mock tests, you haven't made it yet. And, even if you feel you it is too late for you to start prep for this year's CAT, it is not.
The make or break will happen in this last mile
The mindset game
Consider this: You have already filled up the CAT form. You are going to go spend those 180 minutes in your centre on the first Sunday of December this year. So, might as well make the most of whatever time you have left.
If you are tied down with project work/ exams/ clients/ managers' expectations – that's fine. You need to decide what your priorities are and for the next few days they should be aligned with your actions.
Align your priorities with your actions
If you are a college student with exams coming up, form a schedule to try to handle both. I am sure you can take out 2 hours every day for CAT prep if you set your mind to it.
If you are working, talk with your manager and tell him how you are preparing for CAT and you'll not be able to spend more than the requisite 8 hours in office over the next few days. I used to work in TCS while preparing, and I did exactly that. My manager turned out to be completely supportive.
Unsure whether MBA is right for you?
Great! It means you are not sure that MBA is wrong for you. So, leave your doubts aside for the remaining few days. No one will force you to join an MBA program just because you did well in CAT. It will still be your decision eventually. But for now, think about what if you do decide later on that MBA is the right call for you. Why waste an opportunity, right.
I am not asking you to invert your life all together. I am not asking you to spend 8 hours a day preparing for CAT (in fact, please don't – aptitude prep needs a fresh mind). All I am saying is, flip that switch to on position in your mind. The one called POSITIVE MINDSET. Everything else will follow.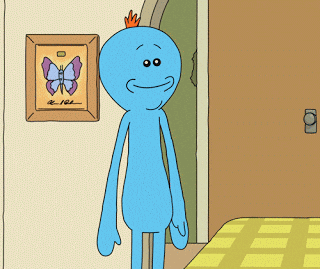 Heck, even if you don't make it eventually, you can be proud that you gave it your everything.
Ok, getting to the prep aspect now.
What you would have already accomplished
I am assuming by now you would have:
Made yourself familiar with the concepts being tested on the CAT – the algebra, arithmetic, grammar, etc.

Taken a few practice CATs to get a good idea about what to expect on the C-day.

Created a schedule for yourself wherein you are able to dedicate at least 8-10 hours per week to CAT.
In case you haven't, take 2 days – nothing more, and brush through the basics that are tested on the CAT. Create a schedule for the next 20-something days.
What you need to do now
Top gear prep:

I do not mean more time/ more questions. I mean concentrated + dedicated effort. 2-4 hours, 5-7 days a week.

Park all doubts aside:

This is not the time to think about whether MBA is right for you, MBA v/s job, MBA this year v/s next year. All these may be valid questions, but there is a right time for everything. The next 20+ days is NOT the right time.

Short term goals:

20+ days is still a substantial duration. You need to have goals for each week.

Be honest with yourself:

There is a risk associated with evaluating your prep based on number of hours/ questions. You need to focus on how much you got out of each prep session. Did you actually put in your dedicated effort, or was it a distracted

phone calls + Whatsapp + Facebook + some prep

kind of an effort?
Adjust everything according to your slot:

You already know which slot you have to take the CAT in. Our bodies have an internal clock. We have to train our body and mind such that it is at its peak performance during your slot. Be it the morning or the afternoon one.
Prepare in slot:

Whenever possible, you should be preparing for CAT during your slot. If work/ college hinders that, you still have weekends. Make the most of whatever situation you are in.
Mock tests:

Try to take your mock tests in your actual CAT slot. No need to take a mock test everyday. 2-3 tests a week are enough. What is really needed is in-depth analysis of those tests after.
In-depth analysis:

It is simply not enough to practice test after test. What you need to do is analyse each test in-depth to understand what aspects of your test taking you need to improve. Remember, it is not enough to practice, practice, practice. What you need to do is

practice, analyse, practice

.
Prep in spurts:

Instead of dedicating a full Sunday to prep, dedicate slots.
A sample full day prep for a student with 9 AM CAT slot:

Concentrated effort for a shorter period is much better than diluted effort over long hours.
Active prep + passive prep:

CAT is an aptitude test. Aptitude can be built in multiple ways. Be attentive to your surroundings all the time. If you are getting petrol filled in your car, try to calculate beforehand the final amount/ volume. If you visit a restaurant with friends, estimate the final bill including taxes before it comes. If you see a word on a hoarding you are unsure of, use your dictionary app on your phone and find out the exact meaning. Btw, get a dictionary app on your phone – preferably an offline one.
Treat each mock test as the actual test:

Once you sit for a mock test, treat it just the way you would the actual CAT. No cell phones, no external calculators, no one disturbing you for 3 hours. Spend exactly 1 hour on each section – no more, no less. Do not use any feature that you would not be allowed on the test day.
Even though you do not have too much time till CAT, it is still quite a bit – so take time off, socialise, spend time with family, reward yourself for achieving your short-term goals, and remind yourself that even if you do not clear the CAT, life will still go on ☺
I talked about in-depth analysis above. The objective of analysis is always: improvement. Analyse so you know where you went wrong, and so you can learn from your mistakes, and improve.
To break it up, analysis would have the following objectives:
Build Accuracy

Increase Speed

Curb Silly mistakes

Boost Stamina

Enhance Concentration

Identify/ remove Guess work
I have started a test taking course on TestCafe.co that deals exactly with the test taking aspect of CAT. The course would teach you how to analyse your prep. You can visit the course page at: www.testcafe.co/courses/cat. I have kept the course page open for all. There are no upfront charges. What I ask is: on December 5th, 2016 – once you have taken the CAT, if you feel this course had a positive impact on your prep, contribute whatever amount you are comfortable with.
Join our Facebook page: www.facebook.com/TestCafe.co for more regular updates on countdown to CAT.
You can contact me directly at passi@testcafe.co for any CAT related queries/ doubts you may have.
Remember, why just crack the CAT, when you can CRUSH it!
The following two tabs change content below.
Anish Passi
Anish Passi is the founder of Test Cafe. With 99th percentiles in both the GMAT (760/ 800) and CAT (99.55 percentile), Anish has a keen understanding of how aptitude tests work. He has shared his conceptual and test taking expertise with students for over a decade, and has helped them master their tests, and shape their careers.
Latest posts by Anish Passi (see all)